Bail Bonds service in Orange County since 1963

FAMILY OWNED AND OPERATED

Located directly across from the jail
FOR IMMEDIATE BAIL SERVICE
CALL NOW
800-422-4540
Lowest Rates
* Se Habla Espanol *

Glendale Bail Bonds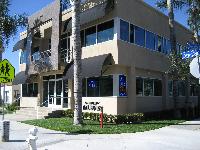 Our Family serving your family's bail bond needs since 1963
For Immediate Bail bond service;
Please call 888-224-5255
888-BAIL ALL
Incorporated in 1906, Glendale is the 3rd largest city in Los Angeles area and the 17th largest city in California. Glendale is is located approximately 10 miles northeast of Los Angeles.
Glendale has one of the largest populations of Armenian-Americans in the United States, with one in four people in Glendale being Armenian-American. According to the 2000 Census, the population of Glendale City is 176,851, the number of households is 67,000 with an average of 2.67 persons per household, White population is 110,936, Black population is 2,358, Hispanic population 36,657 persons, Asian population 27,808 persons, average house value is $310,550, and household average income is $45,055.
Bail Bond Information Agency in Glendale provides fast and discreet bail service for Glendale bail bonds. We also service your bail bond needs in Orange County, Los Angeles County, and all of Southern California. Nationwide service is also available. When you need a bail bond in Glendale; we can often offer financing and Collateral is not always required. We specialize in the following areas:
For a free in-depth bail bond consultation and an overview of our services,
please don't hesitate to call us at 800-422-4540
Our staff members are eager to assist you.
If it involves bail bonds it involves Bail Bond Information Agency!
Discretion assured Any court, any jail, any time!
Toll Free: 714-224-5688 or (888) BAIL-ALL
Main Office
CIVIC CENTER LAW BUILDING

Orange County Bail Bonds
1043 West Civic Center Drive
Suite 100
Santa Ana, CA 92703
Robert L. Miller – CA Ins. Lic.#1840710
Providing Bail Bond Services to Glendale Orange County and surrounding areas Miradero, Pelanconi, Fremont Park, Riverside Rancho, Glenwood, Grandview, Grand Central, Brockmont, Rossmoyne, Greenbriar, Emerald Isle, Rancho San Rafael, San Rafael Hills, Adams Hill, College Hills, Chevy Chase, Glenoaks Canyon, Citrus Grove, Moorpark, Tropico, Pacific Edison, Mariposa, Somerset, Vineyard, Woodbury, Montecito Park, Sparr Heights, Oakmont, Whiting Woods, Crescenta Highlands, Verdugo Viejo, Verdugo Woodlands, Verdugo City, and zip codes in Glendale California 91201, 91202, 91203, 91204, 91205, 91206, 91207, 91208, 91209, 91210, 91221, 91222, 91225, 91226