Bail Bonds service in Orange County since 1963

FAMILY OWNED AND OPERATED

Located directly across from the jail
FOR IMMEDIATE BAIL SERVICE
CALL NOW
800-422-4540
Lowest Rates
* Se Habla Espanol *

Long Beach Bail Bonds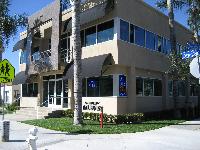 Our Family serving your family's bail bond needs since 1963
For Immediate Bail bond service;
Please call 888-224-5255
888-BAIL ALL
Located in Southern California on the south coast of Los Angeles County and northwest of Orange County, Long Beach is 22 miles south of downtown Los Angeles. Long Beach has the busiest port on the West Coast and is the #1 container port in the US. Long Beach is the 38th-largest city in the U.S. and the fifth-largest in California. Long Beach is the 2nd largest city within the Los Angeles metropolitan area.
Long Beach has over 5 miles of coastline, a world class aquarium, a professional ice hockey team, high speed boat service to Catalina Island and the Queen Mary Ship next to one of the largest marinas on the west coast.
According to the 2000 Census, Long Beach has 480,584 persons, the number of households is 178,366 with an average of 2.7 persons per household, White population is 216,932, Black population is 70,713, Hispanic population 172,523 persons, Asian population 58,371 persons, average house value is $199,308, and the average household income is $37,860.
Bail Bond Information Agency in Long Beach provides fast and discreet bail service for Long Beach bail bonds. We also service your bail bond needs in Orange County, Los Angeles County, and all of Southern California. Nationwide service is also available. When you need a bail bond in Long Beach; we can often offer financing and Collateral is not always required. We specialize in the following areas:
For a free in-depth bail bond consultation and an overview of our services,
please don't hesitate to call us at 800-422-4540
Our staff members are eager to assist you.
If it involves bail bonds it involves Bail Bond Information Agency!
Discretion assured Any court, any jail, any time!
Toll Free: 714-224-5688 or (888) BAIL-ALL
Main Office
CIVIC CENTER LAW BUILDING

Orange County Bail Bonds
1043 West Civic Center Drive
Suite 100
Santa Ana, CA 92703
Robert L. Miller – CA Ins. Lic.#1840710
Providing Bail Bond Services to Long Beach Los Angeles County and surrounding areas Artesia, Bellflower, Cerritos, Compton, East Compton, Hawaiian Gardens, Lakewood, Los Alamitos, Paramount, Rossmoor, Seal Beach, Signal Hill and zip codes: 90801, 90802, 90803, 90804, 90805, 90806, 90807, 90808, 90809, 90810, 90813, 90814, 90815, 90822, 90831, 90832, 90833, 90834, 90835, 90840, 90842, 90844, 90845, 90846, 90847, 90848, 90853, 90888